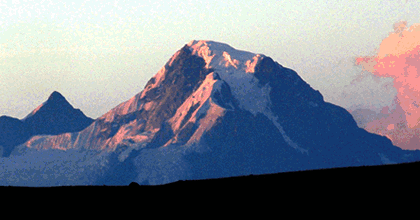 "Eternity envelops you.
We have to fight forever.
Do not interrupt the flight
and just easily go to the summit".
KAROL WOJTYLA-JOHN PAUL II
SONG ON THE HIDDEN GOD
---
¡WELCOME!
Welcome to our site web and to the wonder Andes in Bolivia.

Our company owns and operates Huayna Potosi Tours & Travel Agency. We are dedicated to serving tourists from all over the world, who are interested in reaching new heights of the Andean Mountains. Visit and enjoy the Royal Range (Cordillera Real), Lake Titicaca, The Salt Lakes, The Yungas rain forest, The Tropical Jungle and Wildlife. Experience the diversity of Bolivia.
There is lots to see and do, so bring extra film and don't waste any time searching. Here is the best deal in town. Just read the information we have here and if you have any questions or need personalized assistance, just fill in our information request form and we will send you a brochure for the area that most interests you.
Decide now! come to Bolivia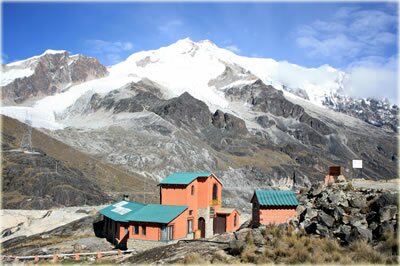 Refugio Huayna Potosi and Huayna Potosi Travel Agency are operated by Dr. Hugo Berrios, MD. He has been featured in the Lonely Planet travel guides for Bolivia, and he is always available to answer your questions regarding his passions in life: mountaineering and trekking in the Andes.
This page is still under development, so don't be afraid to contact us directly for more information. We are new in the internet, but we have over 20 years of experience in adventure tours in Bolivia.
---